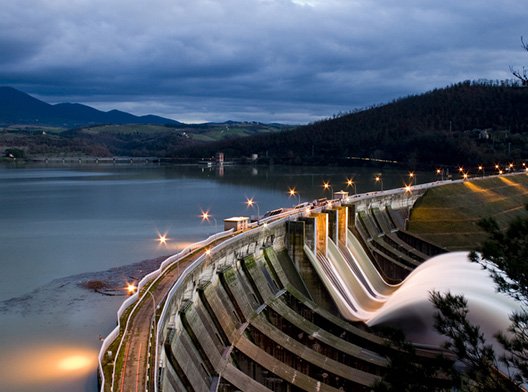 Why invest in alternatives?
In some cases alternatives can be longer-term focused, less-liquid, and less coupled to market volatility and inflation. Some are based on direct investment in unlisted instruments, offering a direct route to sustainability impact.
As such, alternatives can be uniquely positioned to generate alpha for investors, while addressing some of the world's most pressing challenges.
Alternatives - an important component of a healthy and balanced portfolio
For large institutional investors, alternative investments often include a combination of private equity, infrastructure, and real estate. However, it's important to fully understand the characteristics, risks and benefits of alternatives before incorporating them into a portfolio. This means going the "extra mile", so to speak, to properly managing, rather than just maintaining portfolios.
What exactly are alternative investments?
Alternatives (also known as "real assets") are a category of asset classes beyond listed equities, bonds, and cash - the traditional areas of investment assets. Some of the biggest asset types within alternatives are private equity, private credit, real estate and infrastructure.
Ultimately the category is extremely broad and diverse, featuring other types of assets, including derivatives, commodities, and collectives, for example fine art or antiques. Many of the largest ones have a long history and have been utilized by investors for more than a century.
Alternatives can bring unique qualities to investment portfolios

More tools to direct sustainability impact
Sustainability is an increasingly important factor in investment opportunities and risk, driven by a growing global commitment to sustainable development goals, including transitioning to a low-carbon economy. Within directly-held alternative asset classes, such as infrastructure or private equity, this provides arenas for more direct influence.
Large-scale investment in early stages of assets mean that investors can more immediately accelerate value-creation opportunities within specific sectors. Direct management control, as opposed to indirect influence as an owner in listed investment instruments, can also provide opportunities to take different approaches to the integration of environmental, social and governance (ESG) factors into the profile of the investment asset, such as with a private company, a wind farm, or an apartment building.
Storebrand's infrastructure strategies focus on targeting investments that contribute directly to the green transition. With such approaches, investors have the opportunity to aim for portfolio growth driven by positive ESG impact, while striving to minimise negative ESG outcomes.
Storebrand is a pioneer in sustainable investing since 1995. All our investments are made in line with the Storebrand Group's core sustainability commitments and processes, which are outlined in our Sustainable Investment policy.
A wider palette to build your customised portfolio
With the characteristics explained above, the attractiveness of alternative investments is that they can provide an opportunity for investors to diversify their portfolios, dampen the impact of market volatility and help them achieve their long-term investment objectives, even during times of market uncertainty.
The caveat: Capital can be committed for much longer periods of time and alternative investments can be subject to a higher level of risk. Alternative investments can feature longer lock-up of periods, meaning that shares or interests may not be able to be redeemed or sold on a daily basis. However, this aspect can be mitigated through structuring of liquidity features into investments.
Alternative investments can make a positive contribution to investors' portfolios. They give diversification from stock, bond and cash holdings. They can dampen volatility and boost returns by staying steady or rising while other assets are falling. That is particularly important when markets are turbulent and uncertain.
Alternative investment possibilities
Storebrand offers a range of regulatory-compliant alternative investments, which can be customised to contribute to specific portfolio objectives and risk profiles. Contact us to learn more.