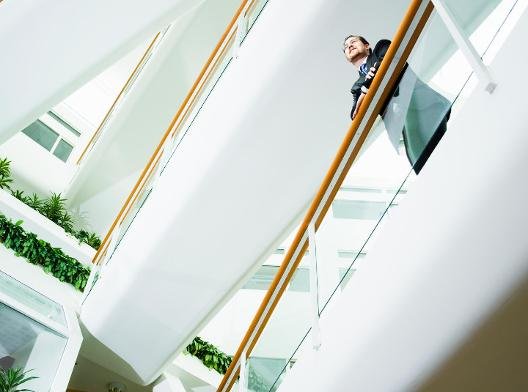 Our multi-boutique offering
Storebrand Asset Management is a multi-boutique manager and provider of scalable, sustainable solutions and thematic funds.
Customized and dynamic asset management
Our multi-boutique business model provides a holistic approach to investing, offering customized and dynamic asset management. The model allows us to adapt to shifting investment markets, and to our client's evolving investment demands and objectives. You will get a single point of access to our world-class investment boutiques and expertise in:
Fixed income
Equities
Alternative investments such as Real Estate, Infrastructure and Private Equity
Asset allocation
Through our selected and complementing boutiques we wish to deliver long value to our clients.
Explore our investment boutiques
Storebrand Funds Norway
Storebrand Funds Norway offers a wide selection of active funds, factor funds and index aware funds with a strong sustainability focus, including thematic funds investing exclusively in solution companies. The funds are part of the management environment of Norway's largest private asset manager, which has more than NOK 1,000 billion under management.
Storebrand Fonder
Storebrand Funds is the fifth largest fund company in Sweden. Together with our parent company Storebrand, we are pioneers in sustainable asset management. All funds are fossil free and managed with high sustainability requirements in order to create the greatest possible value for our investors.

Capital Investment
One stop property and asset manager headquartered in Copenhagen providing exposure to excellent property investment throughout the Nordic region. Preferred local partner of international blue chip investors seeking opportunities in the Nordic property market.

Cubera
Cubera offers diversified exposure to Nordic and International private equity. Cubera's experienced investment specialists offer three distinct strategies yielding world class returns, with total AuM of EUR 3.5 bn.
Delphi Funds
Delphi combines traditional fundamental research with trend analyses to identify trends, sectors and individual companies that demonstrate the best prospects for growth, depending on where we are in the economic cycle.
Skagen Funds
SAM's subsidiary Skagen offers actively managed, value-based funds in addition to a large selection of external funds and investment solutions Skagen's goal is to provide customers with the best possible risk adjusted return, service, and client follow up The company is based in Stavanger, Norway, with local branches in the United Kingdom, Germany, Denmark and Sweden.