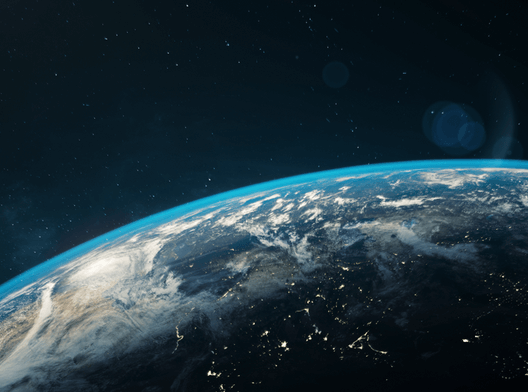 Equity funds
Our active solution strategy provides exposure to companies contributing to the UN Sustainable Development Goals.
Four investment themes
Our investment activity is constructed around four complementary themes; Renewable energy, Smart cities, Circular economy and Equal opportunities. These themes are, in turn, founded on a specific selection of the United Nations Sustainable Development Goals.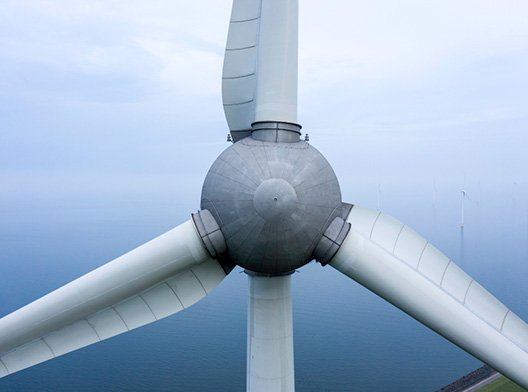 Renewable energy
Investment opportunities within solutions related to climate change and renewable energy:
Solar energy
Wind energy
Grid and infrastructure
SDG 7: Affordable and Clean Energy
SDG 13: Climate Action
Smart cities
Investment opportunities central to building and supporting sustainable cities:
Water
Urban planning
Mobility
SDG 6: Clean water and sanitation
SDG 11: Sustainable Cities and Communities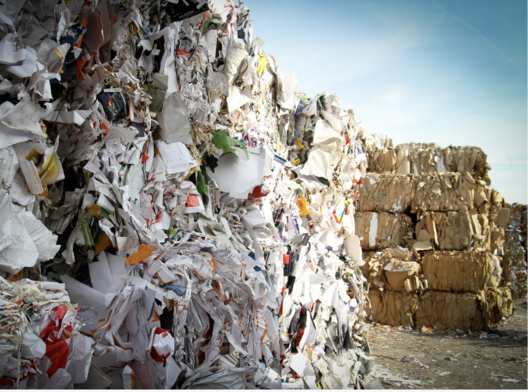 Circular economy
Investment opportunities that facilitate responsible consumption and a circular economy:
Recycling and circular economy
Sustainable products
Eco-design
SDG 2: Zero hunger
SDG 12: Responsible Consumption and Production
SDG 14: Life below water
Equal opportunities
Investment opportunities to improve diversity, inclusion and equality:
Access to digital services
Access to healthcare services
Access to financial services
SDG 3: Good Health and Well-Being
SDG 8: Decent work and economic growth
SDG 9: Industry, innovation, and infrastructure
Our offering: four distinct investment opportunities
The Global Solutions strategy, launched in 2012, is well suited to investors looking for a diversified exposure towards all four investment themes.
For investors requiring a more focused approach, we offer such exposure through our three strategies Renewable energy, Smart cities and Equal opportunity.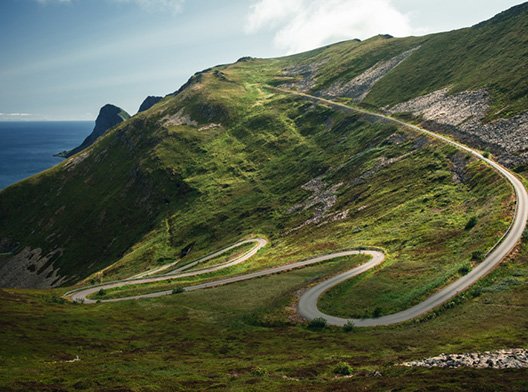 Investment philosophy
Our investment philosophy is based upon the belief that investing in companies well positioned to deliver on UN Sustainable Development Goals will generate better long-term risk adjusted returns for our clients.
Role
We believe the finance sector can and must help channel investments to address the multiple challenges we face.
Horizon
We believe change takes time. We are focused on the long-term picture.
Growth
We believe there will be an increased demand for goods and services solving societal challenges.
Impact
We believe that ownership in companies that positively effect positive change is the most effective way to deliver positive change.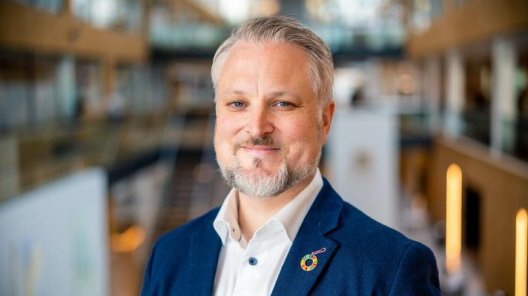 Philip Ripman
Portfolio Manager
Philip Ripman specializes within the areas of politics, climate change, commercialization of sustainability and integration of the UN Sustainable Development Goals as investment themes.
Ripman has held numerous positions within the company, including Group Head of Sustainability. Through his engagement with sustainability, he has advised several governments and institutions on topics ranging from coal exclusions, to environmental impacts of human activities, and policy requirements for achieving international climate agreement targets.
His education includes Master's degrees in Chinese Studies and Political Science.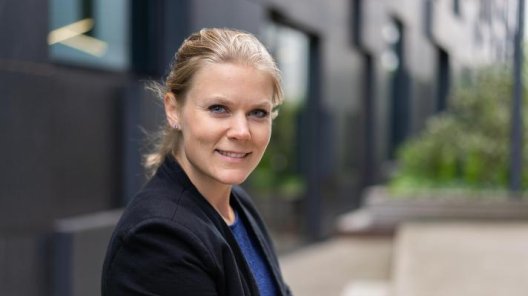 Sunniva Bratt Slette
Portfolio Manager
Since August 2021, Slette has worked as a portfolio manager in the investment team Solutions. Her focus areas have been investment strategies within the themes smart cities and renewable energy.
Slette joined Storebrand in 2017 as a Sustainability Analyst. In this role, her focus areas were sustainability assessments for the UN Sustainable Development Goals. She was responsible for carbon footprinting of investments and following up green bonds, and worked with the team on corruption, human rights and the environment.
As an Investment analyst for our Solutions team, she focuses on research and portfolio construction of solution companies with products and services that significantly contribute to the UN Sustainable Development Goals. She holds MSc degrees in Industrial Economics (NTNU, Norway, 2016) and Technology Management (Ajou University, South Korea.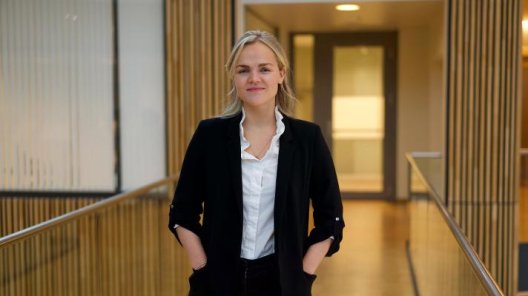 Ellen Grieg Andersen
Portfolio Manager
Grieg Andersen joined Storebrand Asset Management's funds team in 2019 as a Project Manager trainee. In this role, she was involved in the project planning of internal processes and communication of the company's sustainability work. She also participated in the graduate program "Future Impact".
She started in the Solutions team as an Investment analyst, focusing on research and portfolio construction of solution companies. In the autumn of 2021 she became Portfolio Manager of Storebrand Equal Opportunities.
She holds a Master's degree in International Economics (Lund University, 2018) and a BSc in International Business in Asia from Copenhagen Business School (2017), including a semester at Fudan University in Shanghai (2016).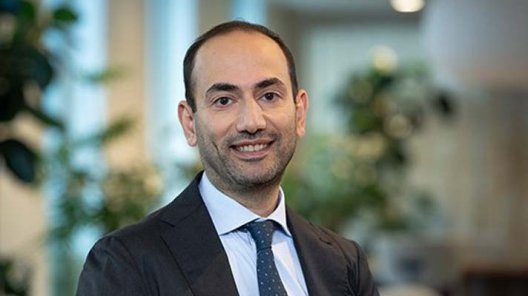 Nader Hakimi Fard
Portfolio Manager
Hakimi Fard joined Storebrand Asset Management in September 2022. He is a Portfolio Manager in the investment team Solutions where his focus is on renewable energy.
Prior to joining SAM Hakimi Fard has 11 years of investment experience from his roles as an analyst and portfolio manager.
He holds a MSc degree in Business Administration from Linköping University (2008), including one year of studies in Buenos Aires, Argentina at Universidad de Belgrano (2005) and Universidad Argentina de la Empresa (2006).
Explore the Solutions Spotlight blog
Solution Spotlight is our journal where we present the most recent research and market commentary by the Solutions investment team.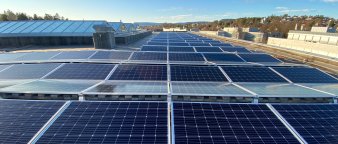 Sunshine and tailwinds emerging
04.07.2023 Philip Ripman
As we head into the summer, I felt it's crucial to remind ourselves about some incredibly positive developments. Our frenzied media landscape tends ...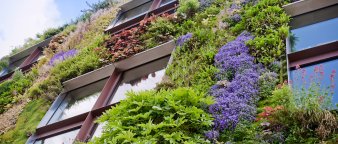 Urban biodiversity
16.05.2023 Sunniva Bratt Slette
Innovation is accelerating, after a global agreement on safeguarding biodiversity was recently landed. With cities worldwide implementing measures to ...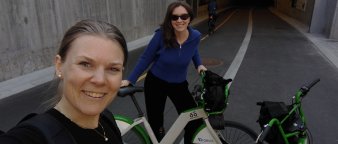 Two-wheeled Tunnel Vision
25.04.2023 Sunniva Bratt Slette
The tale of an exciting tumble down the micromobility rabbit hole in Bergen, Norway.