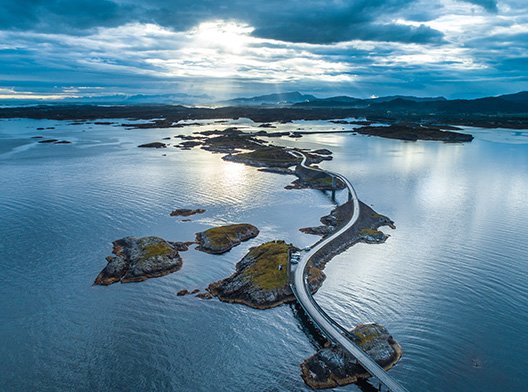 Privacy policy – for funds domiciled in Norway
Safeguarding your personal data is important to Storebrand Asset Management AS ("Storebrand"). You can rest assured that your personal data is in safe hands with us, irrespective of whether you are a client or whether you are visiting Storebrand's website and various social media channels.
Personal data is any piece of information that may be associated with an individual. Examples include name, address, telephone number, email address and national identification number.
The General Data Protection Regulation and the new Data Protection Act enter into force on May 25 2018, and regulate Storebrand's processing of personal data. In addition, the Market Practices Act and the act governing electronic communication legislation impose relevant regulations. The new data protection legislation is placing new and stricter requirements on Storebrand , and gives data subject better protection and increased rights.
Storebrand is the controller for any processing of personal data necessary to perform in connection with investment in the following funds:

Registered for sales in the UK
Storebrand ESG Plus
Storebrand Global Multifactor
Storebrand Global Solutions

Registered for sales in the Netherlands
Storebrand ESG Plus
Storebrand Global Multifactor
Storebrand Global Solutions

Registered for sales in Luxembourg
Storebrand ESG Plus
Storebrand Global Solutions

Registered for sales in Denmark
Storebrand ESG Plus
Storebrand Global Multifactor
Storebrand Global Solutions
Storebrand Indeks – Alle Markeder
Storebrand Indeks – Nye Markeder

Clients' personal data
What does Storebrand register and why?
In order for you to be a client with Storebrand, we are legally obliged to collect and process certain types of personal information.
Personal information is used for the purpose of fund investment, including administration/shareholder register, distribution and marketing, tax reporting, performance of KYC and AML and to make and receive payments from investors.
The personal information consist of identification data (such as name, date of birth, identification documentation, nationality, photos, tax identification numbers) and private data (such as physical and digital addresses (eg. email, IP) and other contact data (eg. telephone and fax numbers).
Data subjects are the natural persons who are associated with the investor, as well as contact persons for the investor.
The main purpose of Storebrand's processing of clients' personal data is to fulfil clients' personal data is to preform in accordance with client contracts and to comply with legal obligations.
Storebrand has a legitimate interest in sending marketing material by email to our clients. This may take the form of newsletters, information about relevant products and services as well as invitations to inspiration meetings and other relevant events. You may at any time opt out of receiving this information. All emails with this type of content come with an opt-out option which you may make use of.
We track how you as a recipient handle our email deliveries. We see how often you open emails and which topics interest you. We do this in order to provide you with more relevant communication.

Where is the information gathered?
As a rule, Storebrand gathers information directly from you. In some cases, we gather information from other sources, which may be both public and private institutions. We inform you when we gather information about you, unless we are legally obliged to gather the information, if notification is impossible or disproportionately difficult, or if we know that you are already aware that we are gathering this information.

Recording of telephone conversations and storage of other client communication
When offering investment advice towards existing or potential clients, Storebrand is obliged to make recordings of all telephone conversations and to document other client communication such as emails and chat. The conversations are stored for a period of five years.
We always inform you when telephone conversations are being recorded.

Distribution of personal data about clients
Internally in the Storebrand Group
Internally in the Storebrand Group, we have a joint client register which is available to all of the companies in the Group. The purpose of this Group-wide client register is to provide clients with the best possible service as well as information and offers relating to the products and services we provide.
In order that your personal data and other information associated with your contractual relationship with Storebrand may be registered in the Group's joint client register, shared across the different parts of the Group, we require your consent. You may withdraw your consent at any time.

On suspicion of legal offence
Storebrand is obliged to process personal data in order to prevent, uncover, detect and handle money laundering, terror financing, fraud and other legal offences. The information is gathered from and distributed to other banks and financial institutions, the police and other public authorities. Storebrand is obliged to report suspicious information and transactions to the relevant national authorities).

Personal data about non-clients
Storebrand processes the personal data, such as name and email address, of anyone who receives our newsletters, meeting invitations and other marketing deliveries. All such deliveries contain an easily accessible unsubscribe option.
Storebrand tracks how you as a recipient handle our email deliveries. We see how often you open emails and which topics interest you. We do this in order to provide you with more relevant communication.
We also register personal data associated with visitors to Storebrand's website and social media channels. You can find further information about this in the section on "What happens when you make a digital visit to Storebrand?"

Data controller
The data controller is the person who decides the purpose for processing personal data. In Storebrand, the Operations Director is the data controller.

Data processing
Storebrand has entered into agreements with suppliers regarding data processing associated with fund management and ongoing operations. Individual data processing agreements regulate all personal data that is shared with our suppliers. Our suppliers may not use the data for any purpose other than the one for which it is gathered and they have entered into confidentiality agreements. Storebrand does not use data processors outside of the EU/EEA.

Your rights
All registered persons have legal rights associated with their personal data. This includes the right to information, access, correction, deletion, data portability and restricted processing, as well as the right to oppose processing and to deny automated individual decision-making, including profiling.
Information about your most important rights are provided below.

Access
You have the right to information about, amongst other things, which of your personal data we process, what the purpose of the processing is, where we have gathered the information from, how long we expect the data to be stored for and what your rights and complaint options are.

Rectification
It is important that the information we have about you is correct. You may demand that we correct or supplement information about you if it is incorrect or insufficient.

Erasure
Storebrand deletes personal data when it is no longer needed for us to fulfil the purpose for which it has been gathered. For clients this means that as long as you have an agreement with us, we store the necessary information about you. When the contractual relationship comes to an end, we store the data until the legal storage period expires.
You may also demand that data be deleted, for example if you withdraw your consent.

Restrict processing
You have the right to demand restricted processing of your personal data. In certain situations you may have the right to object to the processing of your personal data. You may also object to the use of automated individual decision-making related to you, such as profiling.

Data portability
You have the right to request that the personal data we have registered about you is transferred to another data controller in a machine-readable format. Storebrand may have a legal requirement to continue to store this personal data for a certain time period.

What happens when you make a digital visit to Storebrand?
When you visit our website or when you go into Storebrand's profiles on social media channels such as Facebook, Instagram, Twitter and LinkedIn, you leave a digital trace.

The external social media channels have their own regulations for processing your personal data, which you accept when you accept their user conditions. Storebrand has no influence over this.

You can find information about Storebrand's use of information capsules, so-called "cookies", on our website. If you use our website without switching off the cookies function in your browser, you accept Storebrand's use of cookies.

What are cookies?
Cookies are small data files which store information about how you use a website. The information is stored in your browser, i.e. by you.

What information is registered?
At this website we register the following information about you:
your location, using the IP address, location data or similar
your electronic footprint, such as which pages you visit and which products you order
technical information about your browser and operating system

Why do we use cookies?
Storebrand uses cookies on its website in order to:
Optimise the website's technical functionality, user experience and contents
Make it easy for clients to log in and remain logged in to our client portal
Recognise visits from returning users
Analyse and learn from your behaviour, so that we can adapt content and make it as relevant as possible for you
Allow you to carry out tasks more quickly

The information we gather related to your use of our website may in certain cases be combined with information from your client relationship. You may read more about this in the section on "Client profiles".

How to avoid cookies
On Storebrand's website, the setting "allow all cookies" is switched on. If you do not wish to allow the storage of cookies on your computer, you may switch off the setting in the browser. Please note that you may lose some functionality on both Storebrand's and other websites.

You may delete cookies by following the instructions for deleting cookies in your browser. To find out more about cookies, visit www.aboutcookies.org or www.allaboutcookies.org.

If you wish to allow cookies, but at the same time remain informed about what Storebrand stores, there are features in your browser which enable you to do this in a relatively simple way.

Examples:
Google Chrome
Microsoft Internet Explorer
Opera
Apple Safari

Use of analytical tools
Storebrand uses Google Analytics to analyse traffic to our own and other websites. To opt out of being tracked by Google Analytics, visit http://tools.google.com/dlpage/gaoptout.

Storebrand uses Apsis to track how you handle email communication from Storebrand. You may opt out of this by unsubscribing via the link in the email or sending an email to personvernombud@storebrand.no

Data Privacy Officer
Storebrand has appointed a data privacy officer to provide help to you as a client, amongst other things. If you have any questions about how we process your personal data or wish to exercise your rights as a person registered with Storebrand, you may contact the data privacy officer by sending an email to personvernombud@storebrand.no

Data Protection Authority
The data protection authorities supervises how Storebrand processes personal data and handles complaints from registered persons who believe that they have been exposed to a data breach.

The General Data Protection Regulation and the new Personal Data Act came into force in Norway on 20 July 2018. Pursuant to this, the Norwegian Data Protection Authority is the lead supervisory authority for Storebrand's data processing activities across the EU and EEA. You may read more about which requirements are imposed for the processing of personal data and how you can file a complaint on the Norwegian Data Protection Authority's website.

Published 1 Feb 2019