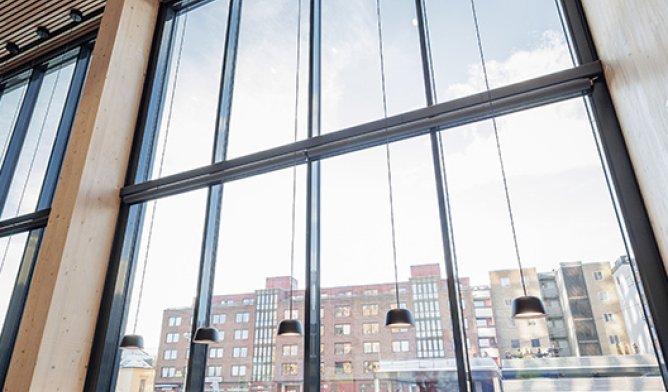 Case study
Acquiring SporX,
a sustainability superstar
Being one of the most sustainable office buildings in the Nordics, SporX was acquired by Storebrand in 2022.
Property background
SporX is a prime office newbuild with best-in-class sustainability credentials. SporX is one of five office buildings in Norway qualifying for BREEAM-NOR Outstanding.
The building is located in Drammen, Norway, with a size of 6 719 sqm.
Environmental recognitions
While most timber buildings have steel and concrete cores and load bearing systems, SporX is 100% mass timber construction above ground.
The mass timber was locally sourced, produced only 30 minutes away from the construction site. SporX is a passive house with energy class A, and energy consumption as low as 86 kWh/sqm.
Best-in-class sustainability credentials
Towering 10-story high above the river, SporX is the tallest timber building constructed without the use of steel and concrete above foundation in Norway, and one of the tallest globally.

Thanks to its meticulous approach to sustainability, SporX is awarded the highest BREEAM-NOR certification possible - Outstanding.

Built from 10,000 locally sourced trees
SporX features 10 floors solely built from ~10,000 local trees, reducing emissions by ~4,000 tonnes CO2 equivalents. The mass timber was sourced and produced locally within 30 minutes driving distance.
SporX is a perfect match to us, being one of five BREEAM-NOR Oustanding office buildings in Norway
ANDREAS H. LERØ
Portfolio Manager at Storebrand
Attractive tenant mix
With a leading sustainability footprint, SporX attracts solid and attractive tenants sharing the vision of a sustainable future.

Among key tenants are the Norwegian Public Roads Administration (Statens Vegvesen), the auditing and consulting firm EY, IT firm Sopra Steria, architecture firm Dark, construction company Betonmast and IT consultancy Bouvet, to mention a few.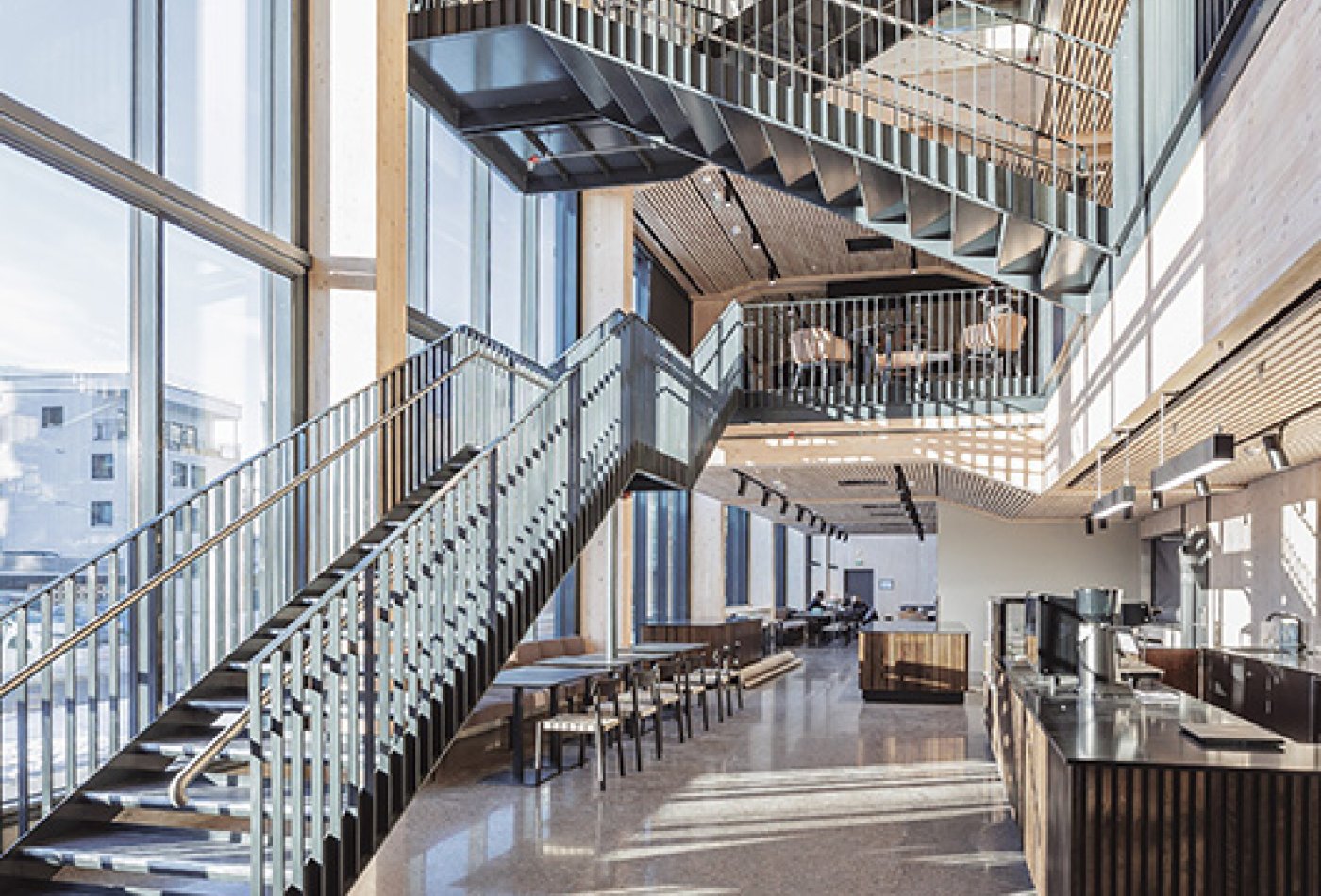 BREEAM-NOR Outstanding
One of five
SporX is one of five office buildings in Norway with BREEAM-NOR Outstanding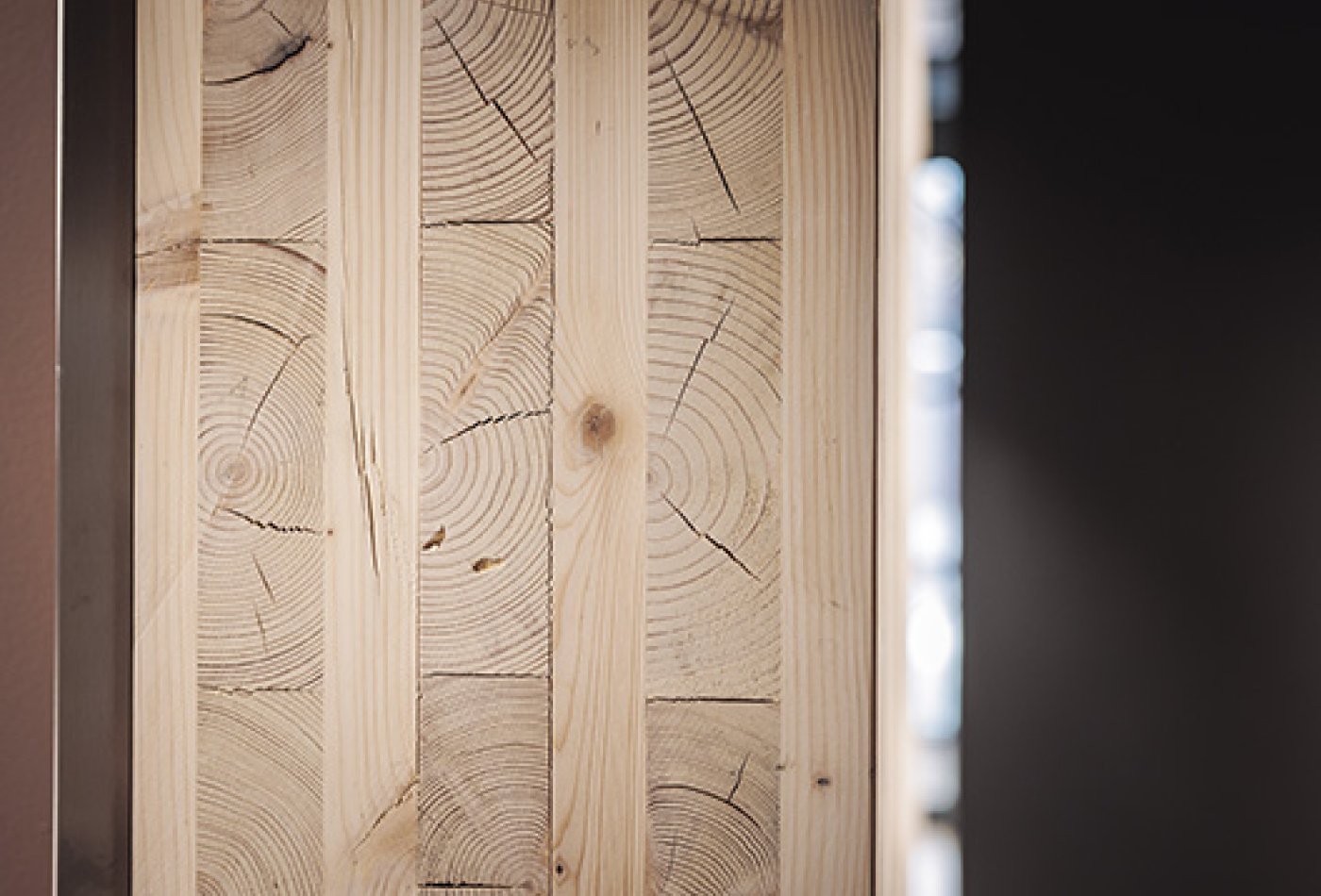 Top-tier sustainable materials
Made from 10,000 local trees
Instead of steel and concrete cores,
SporX has 100% mass timber construction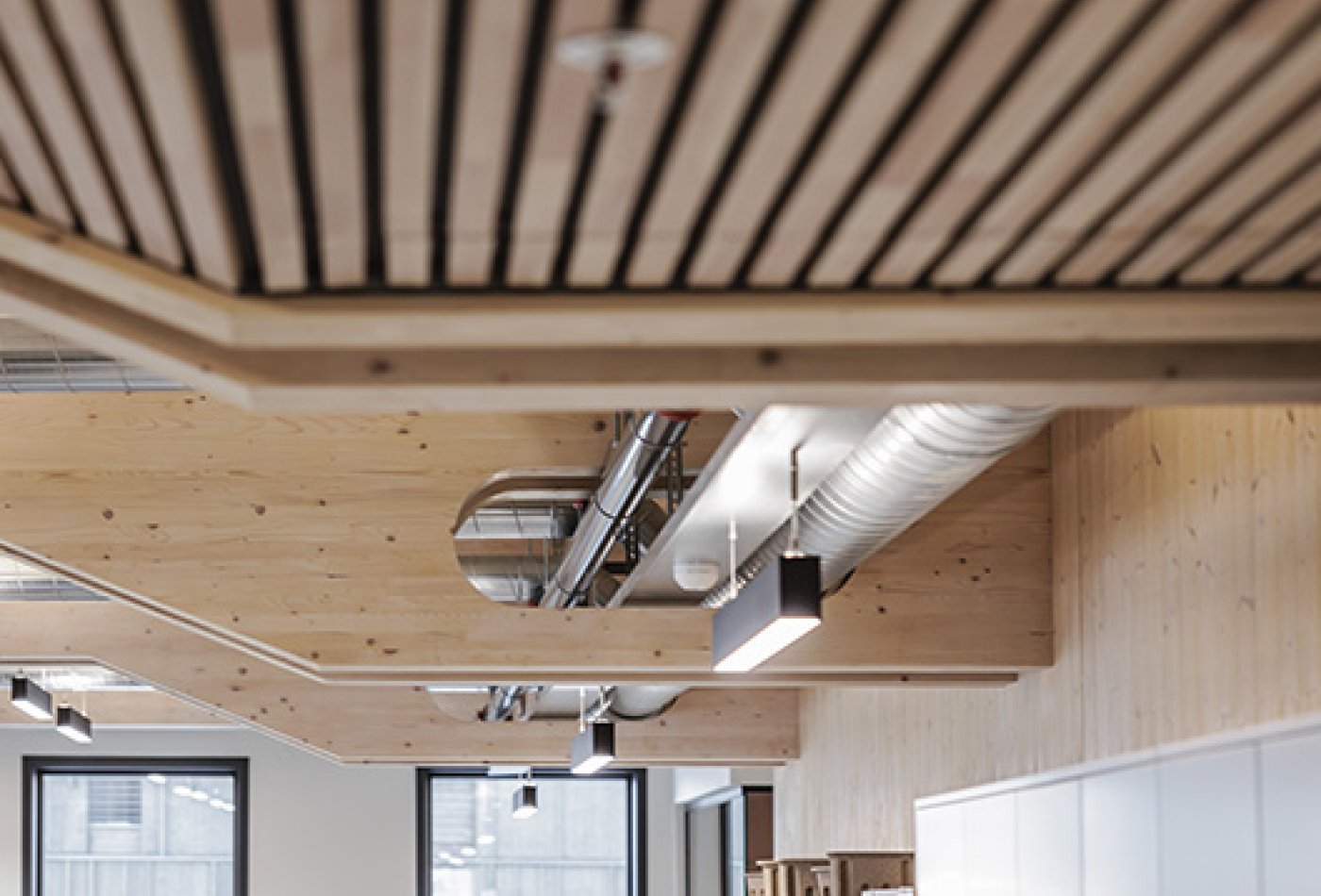 Mass timber, sourced 30 minutes away
100% mass timber construction
Instead of steel and concrete cores,
SporX has 100% mass timber construction